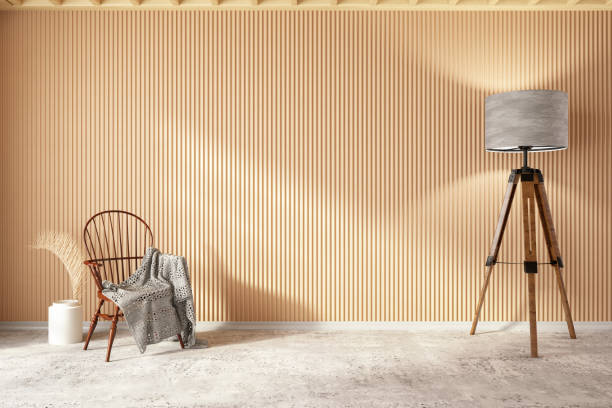 Weathertex is an Australian company that supplies natural timber-look architectural panels for residential and commercial buildings. They claim that their panels are sustainable, eco-friendly, and termite-resistant, as they are made from 97% hardwood timber waste and a small amount of wax and resin.
Weathertex is the best supplier of wall panel systems Australia, they do have a good reputation in the industry, and their products have been used in a variety of building projects throughout Australia and beyond. As with any supplier, it's important to do your own research and compare different products to find the one that best meets your needs.
Timber weatherboards and architectural panels are two types of building materials that are commonly used in construction and architectural design. Timber weatherboards are durable and offer natural insulation, but require regular maintenance to prevent decay and warping.
Architectural Panels:
Architectural panels Australia, are typically made from materials such as metal, composite materials, or fibre cement. They are often used to create a modern and sleek aesthetic on the exterior of buildings, and are available in a range of colours, textures, and patterns. Architectural panels are generally more durable and low-maintenance than timber weatherboards, and can provide superior insulation and weather resistance. Both timber weatherboards and wall panel systems Australia have their advantages and disadvantages, and the choice between them will depend on factors such as the specific requirements of the project, budget, and personal preferences. It is important to consult with a professional architect or builder to determine the best option for your specific project.
Weathertex architectural panels Australia come in a range of styles and textures, including smooth, wood grain, and rusticated finishes. They are also available in a variety of colours, so you can choose the right look for your building project.
Here are some of Weathertex's best architectural panels:
Weathergroove: Weathergroove is Weathertex's largest panel range, which offers a vertical or horizontal panel design. It is a popular choice for residential and commercial applications, and it comes in different widths, textures, and finishes.
Weathergroove Smooth: This panel range has a smooth, sleek finish, making it a great choice for modern and contemporary designs. It is available in different sizes and can be painted in any colour to suit your project's style.
Vintage: Vintage is a weathered and textured panel range that is perfect for creating a rustic, heritage look. It is available in different widths and can be used for various applications, including feature walls, fences, and exterior cladding.
EcoWall: EcoWall is an environmentally friendly panel range made from 97% timber and 3% natural wax. It is highly durable, termite resistant, and has a low carbon footprint, making it an ideal choice for sustainable building projects.
Rubix: Rubix is a unique panel range that offers a three-dimensional design, creating a visually striking effect on any surface. It is available in different sizes and can be used for both interior and exterior applications.